Our faculty at JCS consists of seven elementary teachers, four secondary teachers, two special education staff, and one part-time librarian. Our teachers are passionate about what they do and this passion is reflected in their dedication towards the students, their enthusiasm about learning, and their attention to the small details in the classroom.
Elementary:
Mrs. J. Heikoop – JK/SK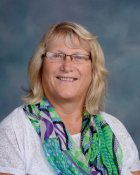 In addition to Joanne completing one year of general college with specified early childhood subjects and one year in Early Childhood Education, she has also taken many specialized courses pertaining to special needs students entering kindergarten. Joanne began her teaching career working as a teacher's aid for four years in a Kindergarten/Grade 1 classroom. Joanne has been teaching Senior-Kindergarten at Jordan Christian School for over 25 years, as well as Junior-Kindergarten for seven years. She very much enjoys teaching Kindergarten, as it not only allows her to teach but also sometimes to mother the little ones. Joanne has been married to Henry for 38 years and together they have four children, all of whom attended JCS, and six grand-children. She and her husband are members of the Heritage Reformed Church of Jordan and they enjoy boating, going to the cottage, and spending time with their family. In her spare time, Joanne also enjoys knitting, cross-stitching, reading, and music.
Miss E. Taylor – Grade 1/2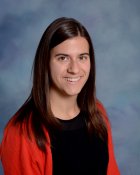 After completing her undergraduate studies and obtaining a Bachelor of Education at Redeemer University College, Erin had the opportunity to teach on a First Nations Reserve in northwestern Ontario. Erin taught Grade 2 for three years on this reserve and enjoyed helping out with various extra-curricular activities, such as a knitting club, literacy nights, and a Christian youth program. At Jordan Christian School, she serves as the Grade 1/2 teacher, where she is excited to share with her students all there is to discover in Grade 1/2. When Erin is not teaching, she enjoys reading and learning to play the harp and guitar. She also enjoys connecting with people through volunteering, going to community events, and having a conversation over a cup of tea. Erin considers any opportunity to encourage each other in the faith a gift and a delight.
Mrs. L. Deakin – Grade 3/4 (AM)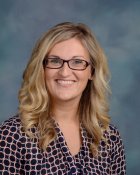 LeeAnn completed her Bachelor of Arts degree with a major in English and minor in history, and has obtained her Ontario Teacher Certificate. She also completed her Bachelor of Education in New Zealand. LeeAnn is immensely enjoying teaching Grades 3/4 part-time at Jordan Christian School and she feels it is both a blessing to be teaching here and a privilege to daily point students to Jesus. She is daily inspired and challenged to push students to excellence while creating and maintaining a positive and uplifting learning experience. LeeAnn attended JCS for her elementary years. She and her husband, Adam, are breeders of German Shorthaired Pointers and Goldendoodles, and they have three children who all attend JCS. LeeAnn enjoys hiking on the Bruce Trail and kayaking, particularly on Lake Ontario and in Jordan Harbour with their children.
Mr. A. Deakin – Grade 3/4 (PM)
Adam received his Bachelor of Arts degree at Brock University with a major in history.  He also received his Bachelor of Education at the University of Canterbury in Christchurch, New Zealand.  Adam previously taught at Jordan Christian School for six years - three years in Grade 5/6 and three years in Grade 7/8.  He is currently teaching math, science and physical education in the Grade 3/4 classroom.  Adam and his wife LeeAnn have three children, and they enjoy hiking, kayaking, and playing games together.
Mrs. A. Epp – Grade 5/6 (AM)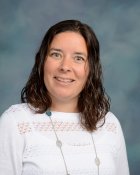 Angela has a Bachelor of Education from the University of Winnipeg, with a major in music. She has been teaching for 14 years in a variety of settings, including supply teaching in the Windsor/Essex area and for the Niagara District School Board, as well as for other Christian Schools in St. Catharines. Angela has taught at Jordan Christian School for nine and a half years, all of them primarily with the Grade 5/6 class. In recent years she has taught music to other grades as well. When she is not at JCS teaching students, Angela is at home with her husband,Greg, teaching their own two sons, Ethan and Micah. As a family, they enjoy hiking, biking, and camping. Angela feels that the best part about teaching at JCS is sharing her love for the Lord and her love of learning with the students that she interacts with on a daily basis.
Mrs. W. Knevel – Grade 5/6 (PM)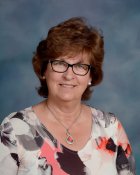 Willi attended Brock University, where she obtained her Ontario Teaching Certificate in June of 1971. Since then, she has also acquired six university credits and completed Part I and II of her Special Education Certification. Willi started teaching at the age of 19 and was a full-time teacher for 17 years with the District School Board of Niagara. She has been teaching in a part-time capacity at Jordan Christian School since its inception and is still here after 46 years of teaching, not only because she loves the school and the children and considers teaching to be her passion, but also because she strongly believes that the Lord directed her to JCS. Junior grades (4-6) have been the major focus of her teaching career although she has taught various subjects in all of the elementary grades except for Kindergarten and Grade 1. Willi lives in St. Catharines and is a lifelong Niagara Region resident. She is married to Andre Knevel and together they have one son, a daughter- in -law, and three grandsons. Her hobbies include reading, writing poetry, doing puzzle-type games, joining her husband in travelling to interesting parts of the world due to his work, being there for her children and grandchildren, and enjoying the blessing of having them.
Mrs R. Tesfaye – Grade 7/8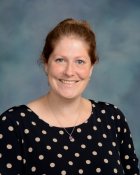 Rachel is the current Grade 7/8 homeroom teacher and elementary French teacher at Jordan Christian School. She is a certified Spanish and French teacher and has an Honours Arts Degree in Spanish and Latin American Studies, as well as a four-year general degree in French from the University of Waterloo. She also has a Masters of Education with a specialization in Teaching from the University of Sioux Falls, South Dakota. She started her teaching career in Rock Valley, Iowa where she taught for eight years, and this is now her fifth year of teaching at JCS. Rachel grew up in the Norwich area, where her parents still reside, and is the third of eight children. She is married to Andreas, who is an optician and they have a daughter, Veda who is two years old. Rachel loves to travel, try new foods, and speak different languages. In her free time, she can usually be found reading a book or spending time with her family.
Secondary:
Mr. M. Fintelman – Guidance, English, Humanities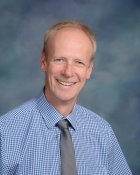 In addition to completing his Bachelor of Arts in English and Literature Studies, Mark has also taken additional courses in religious studies and completed his Bachelor of Education at Brock University. He is also a member of the Ontario College of Teachers and has a Christian School Principal's Certificate. His past work experience includes six years teaching Grades 7-10 English, religious studies, and physical education in Norwich, as well as one year teaching Grade 8 in Copetown. Mark also spent a couple years working at The Country Baker in marketing and sales. Since 1997, Mark has been employed at Jordan Christian School, primarily occupying the position of teaching principal. As of 2016, he transitioned out of this role back into a Secondary teaching and guidance role. Mark has enjoyed the journey, including the years at JCS growing the school and the secondary program. He has numerous interests, some of which include the outdoors, music, reading, theology, apologetics, philosophy, piano refurbishing and refinishing, and manual labour. What inspires Mark to come to work every day is knowing that he can help a student understand a concept more deeply or perhaps for the first time. The connection between learning in all areas, truth, and faith is central to his passion for learning and teaching.
Mr. Z. Reimer – Science, Mathematics, Humanities
Zack completed a five-year concurrent education degree at Brock University specializing in intermediate/senior grades, with a major in mathematics and a second teachable in physics. After graduating, he and his wife moved abroad where he taught mathematics for one year in England. Their love for travel and an eagerness to step outside their comfort zone brought them to Northern Thailand where Zack taught science and math to grades 7-9 at an International Christian School. Zack was brought up in Barrie, ON, but is excited to be back in Niagara, starting his first year at Jordan Christian School. He is passionate about making connections with students and guiding them on their educational and faith journey. When he is not at school, Zack loves spending time in the beautiful outdoors whether it being hiking, camping or long distance trail running.
Mrs. J. Sterk – Senior Sciences, French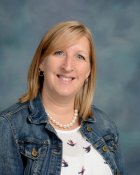 Joanne completed a five-year concurrent education degree at Brock University specializing in intermediate/senior grades, with a major in French and a second teachable in biology. As part of her program, she studied in France for her third year. Joanne began teaching at Jordan Christian School in September of 2006 after graduating that spring, and, other than two maternity leaves, has been here ever since. She teaches high school French and the senior science courses of biology, chemistry, and physics. She has enjoyed the privilege of teaching in a Christian school setting, especially equipping students with a scientific critique of evolution and defense of intelligent design. Joanne moved to the Niagara Region as a child and attended JCS for Grades 2-8. She has been married to Aaron since 2009 and is the mother of two girls, Adelaide and Bridget. Her interests include traveling and planning vacations, reading, and spending time with family.
Mr. S. Vanoostveen – Mathematics, Bible, Physical Education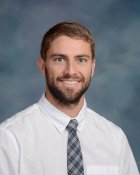 Scott received his Bachelor of Science in Childhood Education from SUNY Oswego. After teaching a Grade 1/2 split class for three years in Drayton, ON, he and his wife moved to New Zealand where his teaching responsibilities were extended to include classes from K to 12. He joined Jordan Christian School in 2015 and, having completed his ABQ Senior Math training course, has been given the responsibility of teaching senior level math here along with physical education and a variety of other courses. Scott was raised in north-end St. Catharines and, after some moving around, is back in the area with his wife, Deb. Scott and Deb have been blessed with a little girl, Zipporah. They attend Trinity URC in St. Catharines and, on top of staying involved there, like to stay active by playing soccer, hockey, volleyball and just about any other sport.
Support:
Mrs. M. Pouli – Jolly Kinders Program, Special Education
After graduating from Niagara College in 1995, Melinda first worked as a PDA in a dental office for four years, working primarily with children, before becoming a stay-at-home mother to five children. During these years, Melinda ran a daycare out of her home and took care of many children through the years. When her children were all in school, she closed her daycare and was hired as an Education Assistant by another local Christian school, where she worked for three years. She felt called to apply to JCS in the spring of 2017, and is looking forward to assisting students and teachers, as well as running the new Jolly Kinders program in the fall of 2017. Melinda is excited to share her creativity and passion for learning with the children. She is a graduate of JCS, and is excited to be back and to be a part of this supportive community. Melinda also started the Vineland Kingdom Seekers Club for young girls, where she was head counselor for 7 years, and hopes to remain a Bible Study and craft leader this fall. Melinda is married to Matt and they live in Jordan. Her hobbies include swimming, hiking, and reading.
Mrs. A. Zanbergen – Special Education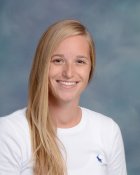 Amy graduated from the Educational Assistant/Special Needs Support program at Niagara College. She has been working in the Special Needs Program at Jordan Christian School for eleven years, helping to meet each student's individual needs and personal goals. Amy considers it a privilege to work with so many different students in all the classrooms. She enjoys the fact that no two days are the same, which makes coming to school exciting. Amy has also coached the high school girls' basketball team at JCS. She is married to Michael and in her spare time, she enjoys camping, kayaking, stand-up paddle boarding, and basketball.
Mrs. W. Borger – Librarian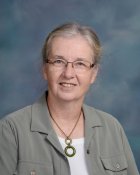 Wilma worked as a Registered Nurse in Hamilton in the 1970s, but transitioned to full-time mom when her children were born. Her commitment to Jordan Christian School began in 1983, a year before the school was opened, at a time when it was called the Netherlands Reformed Christian School. She was involved with a fundraising initiative called Cash for Trash which was in existence until 1992. When the school was opened in 1984, Wilma volunteered her time in the office. This soon became a part-time position. In 1993 she also became the school's librarian. When the school needed a full-time secretary, Wilma continued on with the job she enjoyed the most - encouraging students to read. Her greatest pleasure is seeing a reluctant reader become an avid reader by finding just that right book. Wilma was instrumental in developing the Read Across Canada program and the Stamp Club for the elementary students at JCS. Wilma's husband Rick is a retired auto mechanic and now drives a school bus. Their three children all graduated from grade 8 at JCS before the high school was added. In her spare time, Wilma enjoys gardening, sewing, stamp collecting and reading.
Administrative:
Mr. P. Wagenaar – Principal, Bible, Co-op Education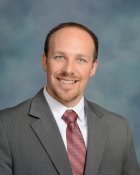 Paul completed his Bachelor of Arts in Political Science with a diploma in Police Foundations from Brock University as part of a Policing and Criminal Justice Program. Since making the career move to teaching, he has also obtained his Masters of Education from Western University in Curriculum Studies and is currently pursuing his Christian School Principal's Certificate. Paul taught a wide variety of subjects at the secondary level for seven years, including three years in Norwich and four years in Jordan. Since 2016, he has been serving as the new principal here at Jordan Christian School. He believes in the necessity of Christian education and has a deep appreciation for his Reformed heritage. Paul grew up in the Niagara Region and currently resides in St. Catharines with his wife, Billie Jo, and their four young daughters. In his spare time, he enjoys reading about the Christian doctrine and apologetics. Paul also enjoys small construction projects, camping trips with his family, singing for the Mattaniah Christian Male Choir, and cooking Thai and Indian cuisine.
Miss A. VanIperen – Secretary & Administrative Assistant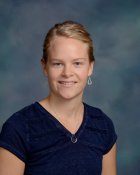 Alissa completed the program for Educational Assistant in Special Needs Support at Niagara College in 2012. She taught as an EA at Jordan Christian School for two years and since November of 2015, she has been employed as the administrative assistant at the school. Alissa is thankful for the opportunity to continue to serve in this capacity. She greatly enjoys helping others and in her spare time, she loves outdoor activities like canoeing or hiking with family and friends. Alissa also likes relaxing with a good book or doing something technical behind a computer.